Hello!
I've recently started to try to use my BBB rooms again after a long while of not using it… But I am running into a few issues.
The primary issue is that the echo test fails when I enter my rooms using chrome, and I can't connect the mic or talk to anyone. Here is a screenshot: the upper right shows "call timed out: error 1006"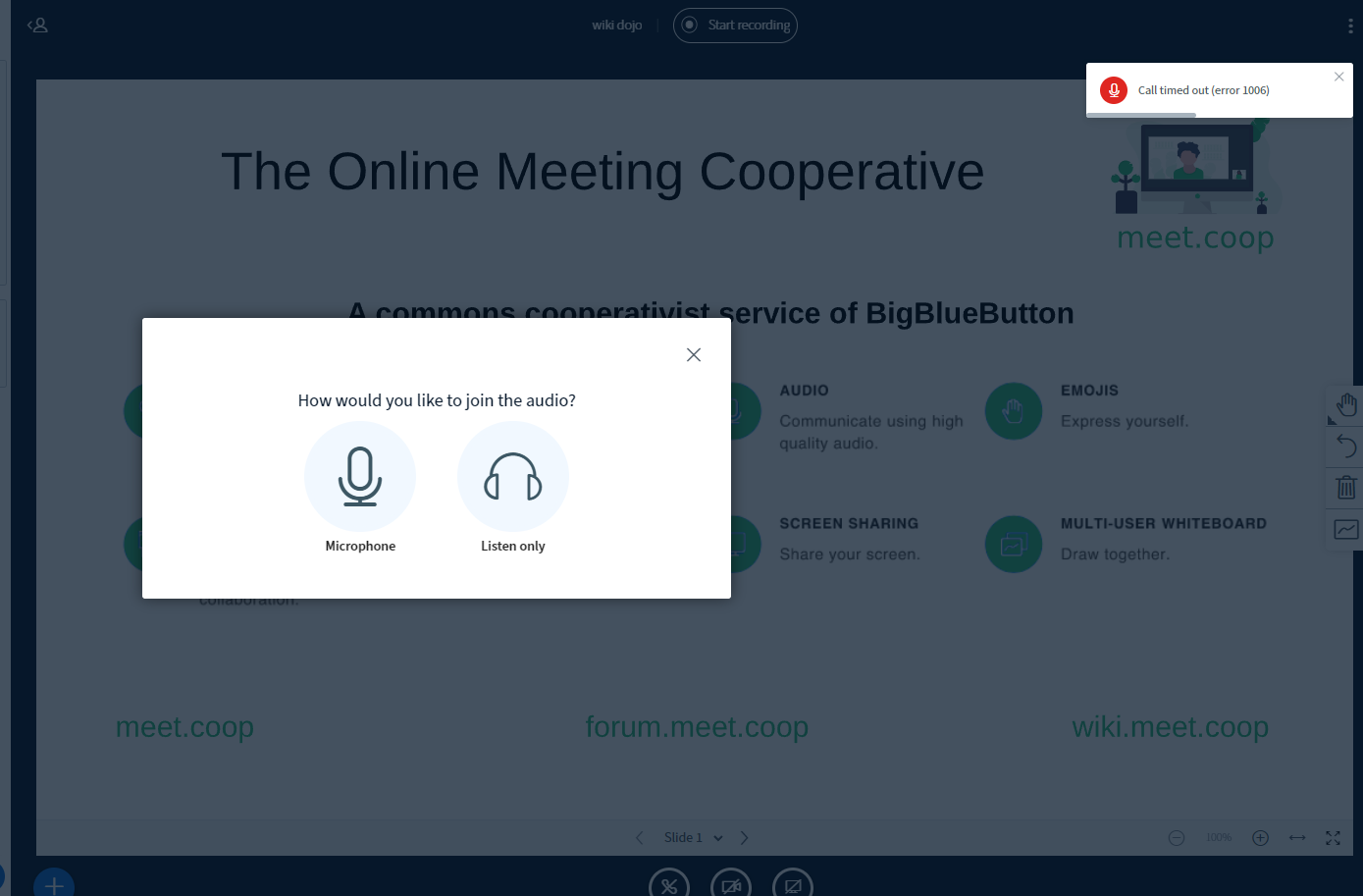 This means anyone like me who uses chrome can't participate in any of my rooms. I tested firefox and it worked, but I haven't tried to look into what this error code is about.
The other issues are small, and I don't really know if there is a simple fix:
One is that everybody has to accept that the call will be recorded before they enter the room, even if I have no intention of recording. This will deter a lot of people from ever wanting to enter rooms I share because they don't want to be recorded. Can this maybe be turned off or disabled, or at least reworded so that it doesn't make it seem like the call will be recorded, maybe saying something like the call "might "be recorded?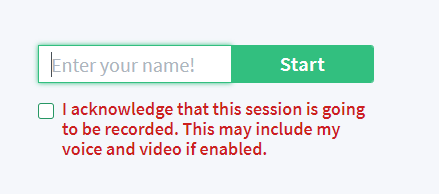 The third issue is mostly just a curiosity. Am I able to change the default PDF that is shown in every one of my rooms, or turn off having a default PDF showing entirely? The meet.coop slide deck is useful in some cases, but there are other times where I'd just rather have no slide show by default, or change what is shown in a room.