We recently tried out breakout rooms, expecting to have an experience similar to that described in this tutorial video: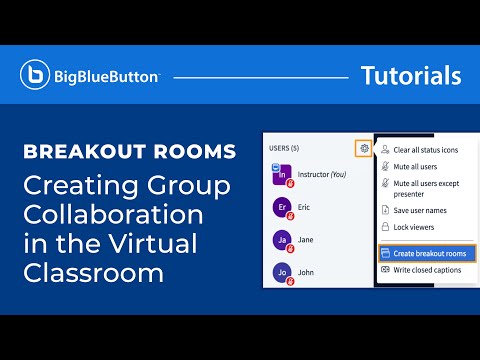 In practice we had a slightly different experience. Some things did not seem to work and I wonder if folks on here can help explain why, and pass on any of their own tips on how to help us do this more smoothly next time:
we saw the prompt to assign users present to rooms (in this case, two rooms of three), but the button to assign randomly did not work. We were able to drag users to appropriate rooms, however.
the dialogue option to extend the breakout meeting time did not appear
Could this be connected with roles and permissions somehow? Do we need to make sure that everyone joins as a 'pupil'?
Other features that would be nice to have, or tips on how to work around:
ability to have an 'assignment brief' as a presentation or backdrop for the breakout
ability to make notes that are persistent beyond the breakout session itself, to bring back to share in 'plenary'
I'm assuming that the workaround here is to use a collaborative doc editor, set up with sharing permissions beforehand and separate docs, each with page 1 as the breakout task brief, followed by 'working space' for each breakout group.
[collaborative doc editor: etherpad, cryptpad or… nextcloud / word / google docs]
Thoughts anyone?