Hi y'all, I'm Hakanto from Resonate Co-op.
Inspired by various sources, I designed a model for "Community Assemblies" at Resonate using meet.coop's BBB setup. I'm passionate about collective decision-making and wanted a way for participants to have more live control of a gathering's agenda and process.
During an assembly, folks move their cursors around on screen to participate: asking questions, doing rounds, proposing actions, etc. Experiments over the past 5 months with the model have been extremely positive. It's been deeply inspiring to me and I want to share it with you too to play with if you so like. Thanks for what you do here!
The pdf to set it up is available on this guide along with detailed instructions for the "game" and how it is played together.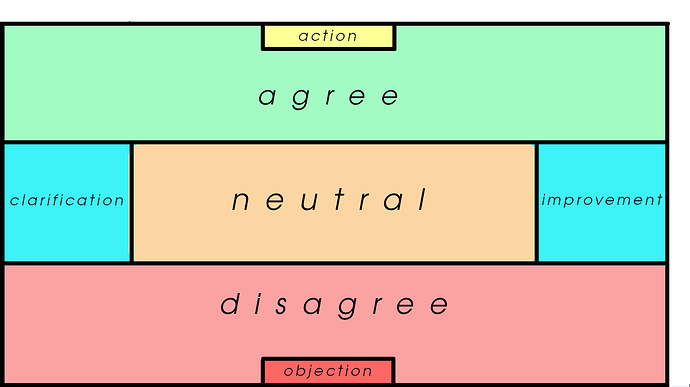 One of the four "assembly fields" used.