until the recent upgrade and migration of our BBB servers we have been having a default slide. Now it is gone, and rooms open without any slide by default. Apparently tech.circle has gone ahead without us properly discussing this? Or is it a mistake?
I know that there are mixed emotions about the default slide we had so far, like in this thread. There was no clear nor final conclusion about that AFAIK.
The slide we had was not really useful IMHO. But we had an improved version inspired from the Cuber4Edu collective in Berlin, that the Amsterdam designer made for us as a present. (She had first designed it for the Cities for Change programme.)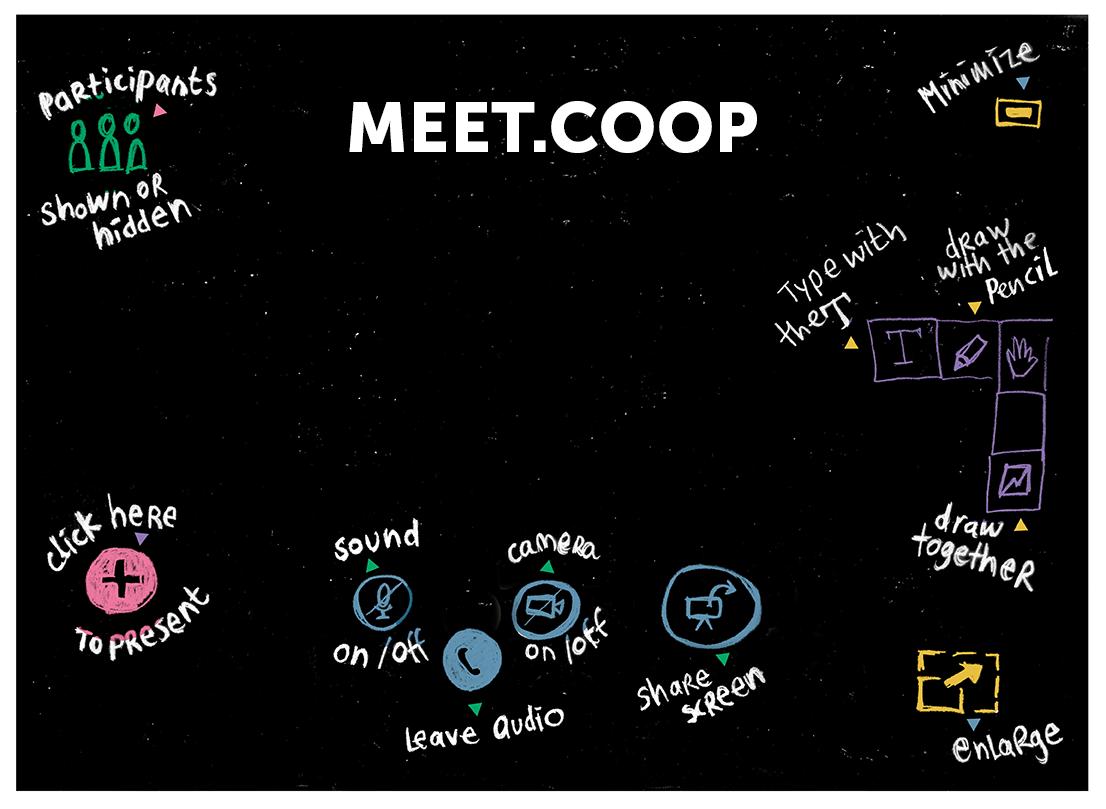 Note that this was never promoted to the default screen. Advantages of this design is 1) gives some graphical hints to meeting participants as how to use the room, 2) is relatively lightweight (ca 200 kb) and 3) positions the meet.coop name clearly - not unimportant for expanding our brand name recognition.
Before taking it to public discussion, what do other Ops members think about this? Do we get to consensus and can we avoid further discussion in public? Just thinking …