I am working on improving the role definition and assignments now, so they better reflect how people are working in each circle and who is doing what.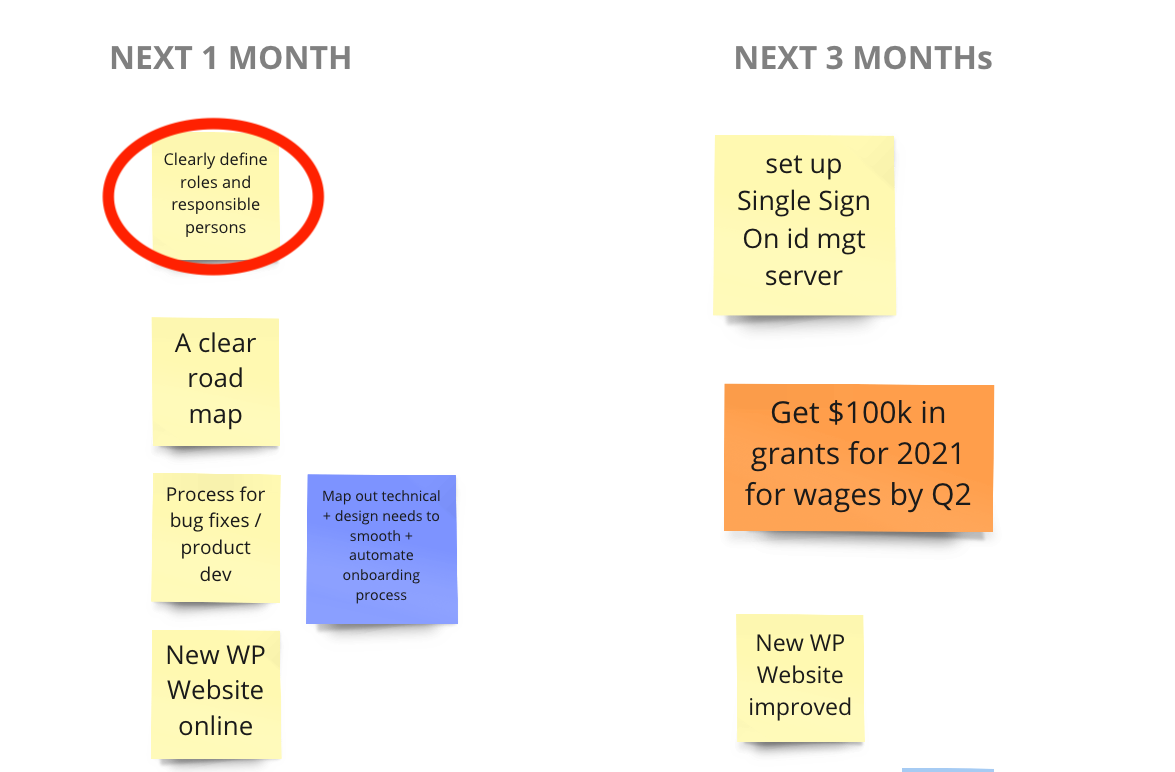 My ask here from each circle is:
Designate a "lead", this is the PM and point person to contact when someone outside the circle needs information, and makes sure the circle gets necessary external resources to be successful.

@dvdjaco is now in this role for Tech Circle but we want to formalize this and extend the structure to other circles. Prod Circle, for example, could benefit by having a person drive the branded Wordpress website task, communicate progress externally, and raise need for web dev capacity.

Write new role descriptions and people assignments for your circle. I expect this to look largely like what we currently have, but have separation that better reflect what people are doing.

Right now, Org Circle especially is having everyone doing the tasks of everyone else, and front-office roles aren't adequately captured. The recent switch in contact@ and user member onboard responsibilities aren't captured here at all. We want to fix that.
Please submit a draft for your circle in this thread to present at our next All Hands.