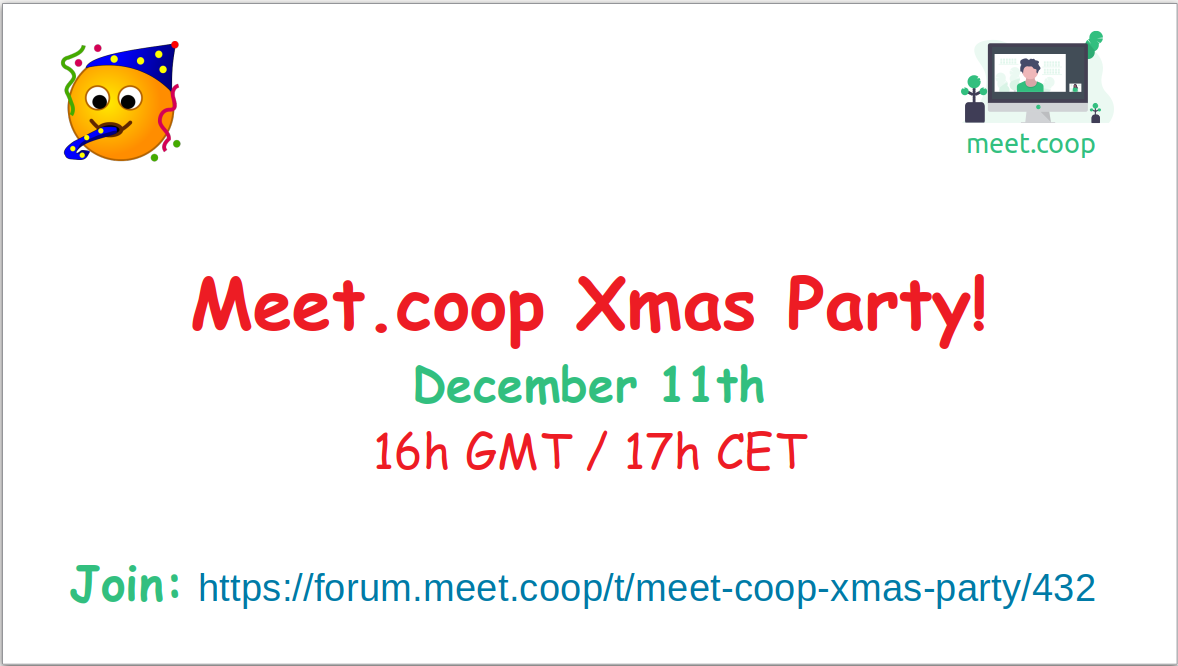 SAVE THE DATE: 11 Dec - 4pm UK time
To all Members, Stakeholders and other interested and interesting folks!
You are cordially invited to the first ever Meet.coop online Xmas party


This event will (unsurprisingly) take place online via BBB.
What to expect:
An update on progress so far… and plans for the future
A space to feedback your experiences of using BBB and other ideas
Some 'collective intelligence' gathering and other fun and games using the multi-user white board
Bring Your Own Booze
Quite possibly some entertainment, some silliness… and other things
More details TBC…
If you have ideas, suggestions, or know someone who might like to entertain us (think spoken word / poetry / music…) please let us know and we can plot and scheme together… The organisation of the event itself is discussed in this thread.
Confirm your presence by clicking the "Going" button on the top so we know who's coming, and feel free to bring some friends or colleagues