So, I had my first couple of meetings as a Level 1 User Member on https://ca.meet.coop recently.
Here is a bunch of feedback:
When I join a room on my mobile (firefox on andriod) I get 4 notifications about the current presentation which take ages to clear by themselves and cover the whole screen.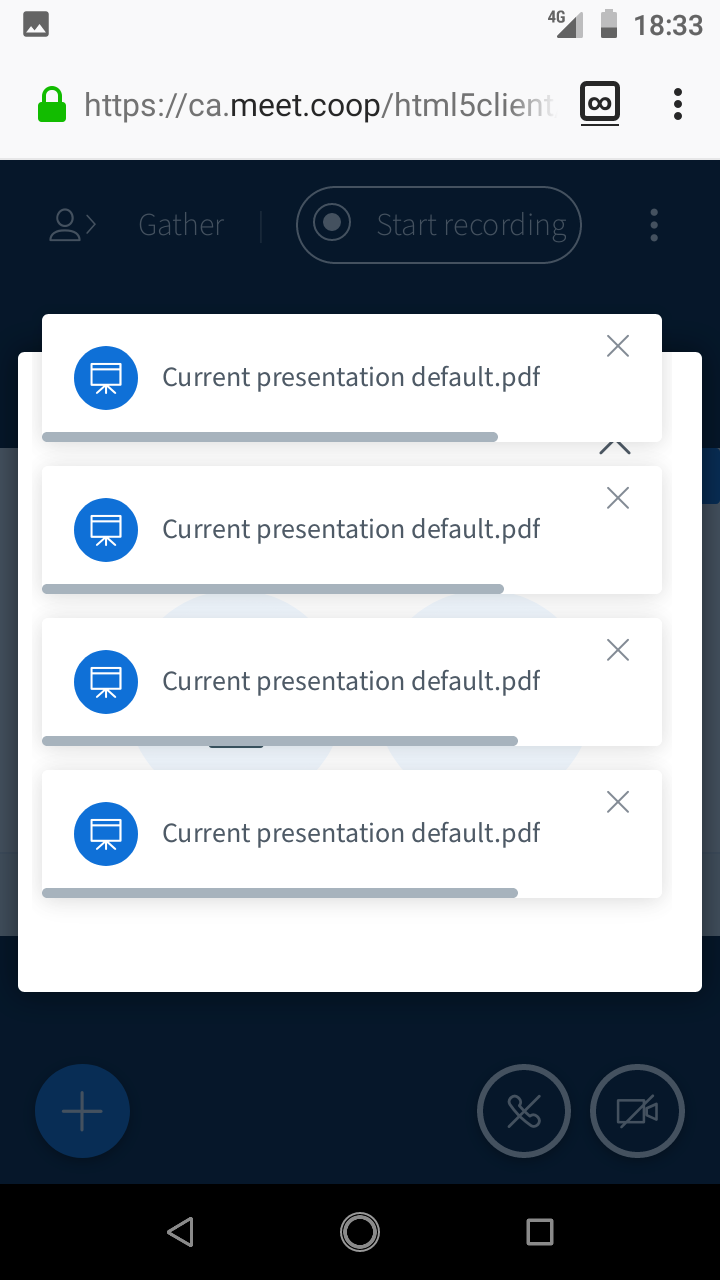 I've noticed a similar thing on my laptop too, but seemingly only get 2 notifications there.
Ideally I don't ever want the default presentation to load (which I guess would also solve the above issues with these annoying notifications)
Connecting on my mobile on firefox on andriod involves WAY too many clicks (I count 9) to give permissions for audio/ video working. Also, during those 9 clicks, I have to choose the front facing camera twice.
People using iPhones and Safari (this is a lot of people) seemingly cannot connect at all (see e.g. this post and following posts in the same thread).
I really don't like all the 'helpful' audio prompts "you are currently the only person in this conference", "you are now muted", "you are now unmuted" etc - is there anyway to turn these off?
I think that's it for now. I think there probably ought to be a User Feedback category on here too, as wasn't sure where best to post this and there are now a bunch of related posts.